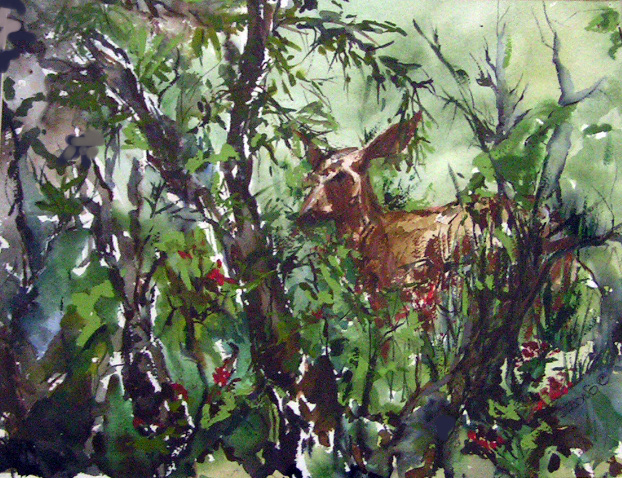 "I Spy " by Artist Diana Saffo Bono
Print Image Size: 10" W x 8" H
Packaged in acetate sleeve with fome core backing board

Artist's Comments:
"We were at the Grand Canyon exploring. We looked into the woods and this Mule deer was just watching us totally unconcerned with our presence. He was a beauty."
The images contained on this site are copyrighted by the artists
and cannot be downloaded, copied or used without written permission.
Framations Custom Framing & Art Gallery ~ 218 North Main Street ~ St Charles, Missouri 63301 ~ (636)724-8313