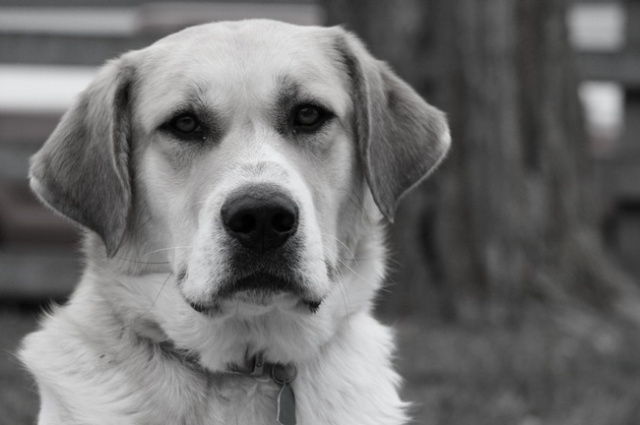 "Brutus"
Photography by Kim Carr
8x10 Photograph
Includes 11x14 white double mat with backing board.
$20.00
Artist Comment:
"Brutus is a big lovable Great Pyrenees, Golden Retriever mix. He is a protector and friend belonging to a family with a young son who calls Brutus his best buddy on the farm. I love capturing the heart and spirit of animals. Although they may not have words to say their eye's speak volumes. I photographed Brutus with my Canon Rebel."

The images contained on this site are copyrighted by the artists
and cannot be downloaded, copied or used without written permission.
Framations Custom Framing & Art Gallery ~ 218 North Main Street ~ St Charles, Missouri 63301 ~ (636)724-8313