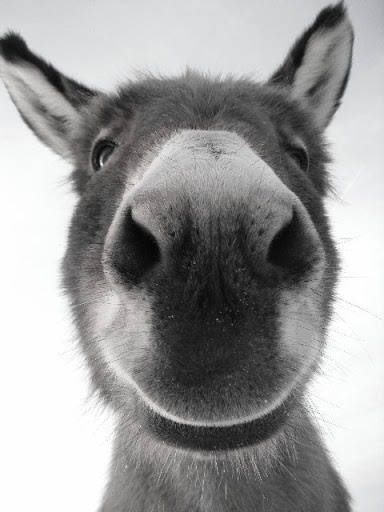 "Sophia Smiling"
Photography by Kim Carr
8x10 Photograph
Includes 11x14 white double mat with backing board.
$20.00
Artist Comment:
"Sophia is a little Sicilian jenny who belongs to a friend of mine outside of Columbia, MO. She has two sons, Leonardo and Picalo. They are family pets but donkey's are often used as guardians in flocks of sheep or other small livestock. Some farmers use them as companion animals to keep young calves or other animals company. Donkeys come in three sizes. Miniature like Sophia, Standard which is pony size and Mammoth which is horse sized. I photographed Sophia with my pocket Fuji XP camera."
The images contained on this site are copyrighted by the artists
and cannot be downloaded, copied or used without written permission.
Framations Custom Framing & Art Gallery ~ 218 North Main Street ~ St Charles, Missouri 63301 ~ (636)724-8313