Texture is the surface quality of a work of art. It can be distinguished by both its perceived visual and physical properties. Here, we ask artists to focus on the physical textures that add to the surface. These often create a deeper response for the viewer, as the depth brings more to examine and engage the viewer. Here we ask artists to use physical texture in their work to explore depth and richness and draw in the viewer.
When spring arises, thoughts often go to the eruption of new life and hope fueled through the cycle of renewal and the course of the seasons. Here we ask artists to explore the overall concept of renewal and how it is present in their lives. Is it a visual reminder or a feeling? An emotional inspiration? A colorful burst or a quiet moment? Do you seek renewal or does it search you out?
The theme refers to the concept of travel: what we see, where we go, what we experience. Artists are encouraged to include scenes from their own travels (areas outside of Missouri and Illinois please) or images/pieces that describe for the viewer a concept related to travel (maps, compasses, etc.) What does travel mean to you? Where does it take you?
Outliers

@ Art St. Louis


April 13-May 30, 2019
Entry Deadline February 1, 2019

Enter here
Art Saint Louis presents Outliers, an all media juried visual art exhibition that will feature artworks that depict, address, celebrate or are otherwise influenced by that which lies outside of the norm. As contrast is of paramount importance in the world of visual art, so in nature, in society, in all the trappings of human culture, we are allured, disturbed, puzzled, challenged or inspired by that which stands in relief to the status quo. We invite all explorations & interpretations of this theme and encourage all media, styles and techniques. Open to artists 21+ in the St. Louis, MO region.
---



Ceramic Centric

@ Foundry Art Centre


APRIL 12 – MAY 24, 2019
Entry Deadline:

February 18, 2019

Enter here
It must be a human instinct to create with mud. Ancient civilizations around the globe seemed to reach the same conclusion about this resource at various times in history. If you take earth, wet it, shape it, and fire it, something useful, beautiful, and elemental is formed. From this invention, mud bricks, drinking vessels, and sculptures were created. With Ceramic Centric, we seek to celebrate how current artists translate this ancient medium. The artwork in this exhibition will be comprised primarily of clay. As creating with this medium is not limited to the three dimensional, half of the show will display wall hanging ceramic works.
---
American Conversations

@ Art St. Louis


August 3-September 12, 2019
May 10, 2019 (more info)

Art Saint Louis presents American Conversations, an all media juried visual art exhibition that will feature artworks that examine what it looks like to live in America in the year 2019. We invite all explorations and interpretations of this theme, and encourage all media, styles and techniques. Open to artists 21+ in the St. Louis, MO region.

---
Fiber Focus

@ Art St. Louis


September 28-October 24, 2019
July 8, 2019 (more info)

Art Saint Louis presents Fiber Focus 2019, juried exhibit featuring artworks in all media that focus on fiber as media as well as technique. Contemporary artworks in any fiber media or combination of fiber media will be considered. Other media may be incorporated, however, the central or key element explored must clearly be fiber or fiber technique. All styles, techniques, themes.

---

Ongoing: Paul Artspace Residency Program
(more info)
Paul Artspace serves as a platform for creative exchange and impact. It is located on a beautiful and serene six acres in north St. Louis County. Since opening in July 2013, Paul Artspace has hosted more than 70 local, national, and international artists, writers, and curators in various stages of their careers. Selected applicants are provided housing and studio space for a period of 1 to 3 months. Residents enjoy a private room, private studio space, communal kitchen and bath, and access to the tool room, wood shop, library, and etching press. The facilities at Paul Artspace permit for up to 3 individuals to work and live on the property, and this scheduling occurs on a rolling basis.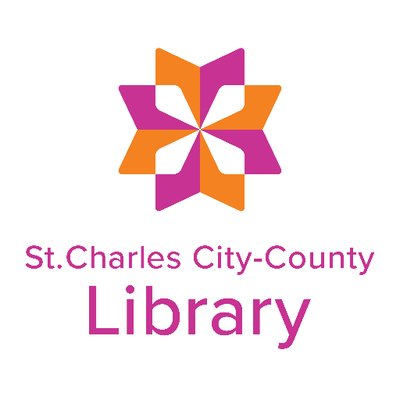 Ongoing Display opportunity at the Kisker Road Library
There is a space available for artists to exhibit their work on a monthly basis at the Kisker Road Library. This opportunity is available to residents of St. Charles County. Please stop in the library to see the space or contact the Branch Manager the number below:
Kisker Road Branch Library (St. Charles County Library District)
1000 Kisker Road, St. Charles MO 63304 Contact: Diana Tucker, Branch Manager @636.926.7323 ext 2851