Upcoming Calls for Entry
---

Heritage and History (all media)
Dec 7 - Jan 17
Entries Due: Nov 30 – Dec 2 Full info here
Heritage is defined as "something that is handed down from the past: This can refer both to physical items or property, or something passed down such as a tradition. History on the other hand, is more a record or study of the events that have occurred in the past. Both can tell a story, but often from a different perspective. Being in a historical area, we are surrounded by the physical attributes that make up the heritage of St. Charles, which also engage us in the history of the area. With so many ways to explore, we ask artists to examine either their own personal relationships to these topics as they relate to their sense of self, or to explore the heritage or history of our area.



---

Beyond the Lens XIII (media specific)
Jan 25 - March 7
Entries Due: Jan 18 - 20 Full info here
Our 13th Annual exhibition of photographic works in all disciplines. Open to all subject matter and styles of photography.
---
Texture (all media)
March 15 – April 25
Entries Due: March 8 - 10
Texture is the surface quality of a work of art. It can be distinguished by both its perceived visual and physical properties. Here, we ask artists to focus on the physical textures that add to the surface. These often create a deeper response for the viewer, as the depth brings more to examine and engage the viewer. Here we ask artists to use texture in their work to explore depth and richness and draw in the viewer.
---
Renewal (all media)
May 3 - June 13
Entries Due: April 26 - 28
When spring arises, thoughts often go to the eruption of new life and hope fueled through the cycle of renewal and the course of the seasons. Here we ask artists to explore the overall concept of renewal and how it is present in their lives. Is it a visual reminder or a feeling? An emotional inspiration? A colorful burst or a quiet moment? Do you seek renewal or does it search you out?
---
---
---
---
Other local opportunities:

TREE House of Greater St. Louis offers Therapy, Recreational, Educational and Exploration opportunities for individuals with disabilities and their families.
For an upcoming benefit, program participants created a painting using the tip of their horse's tail. TREE House is looking for artists who would be willing to create a partner painting/work of art. The art pieces would be a donation, to be displayed side by side with the partner painting and auctioned off at an event in November.
They are looking for artists to render their own interpretation of their "Partner's" painting. Maybe you see a bird, a horse, a picturesque landscape, a flower, a sky - whatever "you" see through your own artistry and vision. For more information and to learn how to participate in this event, please contact Sandy at shuebner@prodigy.net.
---
The Essence of Form
@ St. Louis Artists' Guild
November 16 - December 28, 2018
For this exhibition the St. Louis Artists' Guild is excited to announce Fran Skiles as the juror. Fran's work is a naturalistic layering of photography, paint, ink, paper, and fabric that captures the essence of creation. From the micro to the macro nature repeats itself in a diversity of forms. We are fascinated by visual artwork that detects the structure of the physical world both seen and unseen, imagined and observed. How do you capture this phenomena? This is an all-media exhibition looking for works of both abstraction and realism. We are particularly interested in how artists' capture form from a well-timed photograph, to the manipulation of paint, drawing media, fabric and clay, or a mixture of all of them.
---
Attention to Detail @ Art St. Louis
January 12 - February 13, 2019
Entry Deadline: October 22, 2018

Enter here
Art Saint Louis presents "Attention to Detail," an all media juried visual art exhibition that will feature artworks that are predominately defined by the details of their composition: Artworks that are either marked by a density of detail or intricacy, or by details presented in isolation or contrast to surrounding elements—all works where significance, meaning or impact is achieved principally in or through detail. We invite all explorations & interpretations of this theme and encourage all media, styles and techniques.
---



Child's Play

@ Foundry Art Centre
January 4 February 15, 2019 12 - February 13, 2019


Entry Deadline: November 12, 2018

Enter here
Memories and experiences of childhood become imprinted on the consciousness in a permanent way. Seeing toys we played with, pictures we drew, and characters that were real or imaginary give us a sense of nostalgia. "Child's Play" is an international, all-media exhibition celebrating the child within. The concept of this show is to revisit childlike ideas, behaviors, symbols, and imagery to bring some whimsy and childlike innocence into our adult lives.
---

This juried exhibition will feature artworks that depict, address, celebrate or are otherwise influenced by that which lies outside of the norm. As contrast is of paramount importance in the world of visual art, so in nature, in society, in all the trappings of human culture, we are allured, disturbed, puzzled, challenged or inspired by that which stands in relief to the status quo. All explorations & interpretations of this theme are invited. All media, styles and techniques encouraged.


---

Ongoing: Paul Artspace Residency Program
(more info)
Paul Artspace serves as a platform for creative exchange and impact. It is located on a beautiful and serene six acres in north St. Louis County. Since opening in July 2013, Paul Artspace has hosted more than 70 local, national, and international artists, writers, and curators in various stages of their careers. Selected applicants are provided housing and studio space for a period of 1 to 3 months. Residents enjoy a private room, private studio space, communal kitchen and bath, and access to the tool room, wood shop, library, and etching press. The facilities at Paul Artspace permit for up to 3 individuals to work and live on the property, and this scheduling occurs on a rolling basis.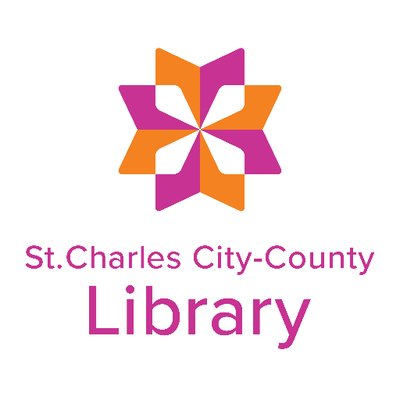 Ongoing Display opportunity at the Kisker Road Library
There is a space available for artists to exhibit their work on a monthly basis at the Kisker Road Library. This opportunity is available to residents of St. Charles County. Please stop in the library to see the space or contact the Branch Manager the number below:
Kisker Road Branch Library (St. Charles County Library District)
1000 Kisker Road, St. Charles MO 63304 Contact: Diana Tucker, Branch Manager @636.926.7323 ext 2851