Upcoming Calls for Entry
Organic by Nature (all media)(more info)
July 21 - Aug 24
Entries Due: July 14 - 16
As a companion exhibit to "Geometric by Design" held earlier this year, we now ask artists to change their way of thinking. Instead of focusing on the type of structure brought on by the focus on geometric shapes, we ask artists to explore the more free flowing designs found in nature. Open still to the full spectrum from realistic to non-representational, here we focus on the more free form designs.

---
Connections (all media) (more info coming Summer 2017)
Sept 1 - Oct 12
Entries Due: Aug 25 - 27
Connections abound in our surroundings is ways that are physical, emotional, spiritual, or symbolic. They can be found in maps, architecture, a look, or through religion. Here, we ask artists to describe in their art a type of connection that is impactful to them or inspiring in some way. Explore the many meanings and find one that speaks volumes through your work. Leonardo da Vinci once said "Learn how to see. Realize that everything connects to everything else."
---
Memory: Joy and Loss (A&A) (all media) (more info coming Summer 2017)
Dec 8 - Jan 18
Entries Due: Dec 1 - 3
Memory plays a dual role. On one hand, memories can be a source of joy when they are things we hope to always remember. But on the other hand, memories can serve as a reminder of things we've lost or regret. Even worse at times are the things we wish we could remember, but can't. Here, we will focus on memory and it's function in our lives. "Sometimes you never know the value of a moment until it becomes a memory." – Dr. Seuss
---
Beyond the Lens XII (media specific) (more info coming Fall 2017)
Jan 26 - March 1
Entries Due: Jan 19 - 21
An exhibition of photographic works in all disciplines.
---
Brilliant Color (all media) (more info coming Fall 2017)
March 9 – April 19
Entries Due: March 9: 6-8 pm
Periodically over the last year, we have introduced exhibit themes that highlight the elements of art, which are line, shape, space, texture, value, form and color. In turn, we have arrived at color. The hue, saturation and intensity of color determine its overall feel or impact. Here we ask artists to focus on the power and significance of color in their imagery. Will it be bold or subtle? Warm or cool? Calming or exciting? Use color to speak volumes!
---
Those Who Dream by Night II (all media) (more info coming Winter 2017)
April 27 – May 31
Entries Due: April 20: 6-8 pm
A juried exhibition of themed work illustrating an element of dreams, fantasy, or the abstract; or otherwise distorting reality. "All men dream: but not equally. Those who dream by night in the dusty recesses of their minds wake in the day to find that it was vanity: but the dreamers of the day are dangerous men, for they may act their dreams with open eyes, to make it possible." ~T.E. Lawrence
---
The Science of it (all media) (more info coming Winter 2017)
June 8 – July 12
Entries Due: June 1-3
A juried exhibit of work exploring science and its influences in our world. Through science we study bacteria, biology, evolution, the stars and everything in between. We examine and hypothesize and relate. Here we ask artists to use their knowledge and interest in the many facets of science to inspire their work!
---
---
Other local opportunities:

Context II @ The Foundry Art Centre
Aug 4 - Sept 15, 2017 Entries Due: June 21, 2017
Entries here
---
Ongoing Display opportunity at the Kisker Road Library
There is a space available for artists to exhibit their work on a monthly basis at the Kisker Road Library. This opportunity is available to residents of St. Charles County. Please stop in the library to see the space or contact the Branch Manager the number below:
Kisker Road Branch Library (St. Charles County Library District)
1000 Kisker Road, St. Charles MO 63304
Contact: Diana Tucker, Branch Manager
636.926.7323 ext 2851

---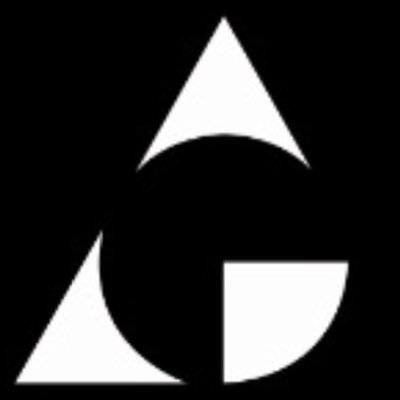 What's Your GPS?
@ St. Louis Artist Guild
Sept 15 - Oct 11, 2017 Entries Due: July 21, 2017
Entries here What's Your GPS? Your GPS system can pinpoint your latitude, longitude, and altitude, but not your attitude. It will instantly map your starting location to your destination. When does a geographic location become a place? The WorldAtlas description reads: "Place refers to the physical and human aspects of a location. This theme of geography is associated with toponym (the name of a place), site (the description of the features of the place), and situation (the environmental conditions of the place). Each place in the world has its unique characteristics." This national juried exhibit explores how location transforms into place and how a place may transform you. Is there a setting you love or hate? Is there a "place" that has made you who you are? All media and artistic disciplines are welcome to apply.Cash prizes totaling $1000 will be awarded by the juror.

---
The Golden Hour @ Art St. Louis
September 16-October 26, 2017 Entries Due: July 3, 2017
Entries here The Golden Hour is a juried visual art exhibition that features artworks about specific times of day where the light is just right: the Golden Hour, as well as dawn and dusk. The Golden Hour is that perfect time of day when the light is just right, typically right after sunrise and before sunset when the color of the light as it reflects on buildings, the sidewalk, and other things is pink, red, yellow, and golden. However, there are other times of the day when that perfect color of light can be captured & depicted in one's artwork. The act of finding that color of light and capturing it, depicting it, is a goal here. We will also consider images of dawn and dusk for this exhibit. This is an all media exhibit: this specific color of light and these times of day can be re-created and interpreted in all artistic forms, media & interpretations, from photography, painting, embroidery, and ceramics to video, metalsmithing, drawing, and any other media in which one creates artwork. All explorations & interpretations of this theme are invited. Artworks in all media, techniques and styles are encouraged. Open to artists 21+ in the St. Louis, MO region.

---
Art St. Louis XXXIII, The Exhibition
@ Art St. Louis
November 11-December 21, 2017
Entries Due: Aug 4, 2017
Entries here
Art St. Louis XXXIII, The Exhibition is a juried exhibition featuring artworks in all media, techniques, styles, and themes.


---
Get Out! Paint Out!
@ The McKendree University Gallery of Art in Lebanon, IL
Event: 8/4-6 Exhibit: 8/17-9/17 Public Reception: 8/31, 5-8 pm
The McKendree University Gallery of Art will host the Get Out! Paint Out! "plein air" painting event August 4-6 in Lebanon, IL. Awards for First, Second, and Third Place will be announced at the reception on August 31. This year's juror is Shawn Cornell. More info here
---