Beyond the Lens 2013
Seventh Annual Photography Exhibition
On Exhibition: December 21, 2012 – January 24, 2013
A Juried Exhibition of Photographic work.

Juror's Statement:
"Photography is a medium of great adaptability - it can record events as they are happening, reflect the nuances and spirit of certain places, or be adapted to explore emotional or graphic realms. I believe the work in this exhibition reflects this diversity of photography, with artists effectively utilizing a range of methods for expressive purposes.
Atmosphere, light and selection of viewpoint are all carefully considered here. Some found the presentation format also relevant, expanding the experience or understanding the viewer has of the images. Congratulations to all who participated and offered their visual ideas for others to consider and enjoy." ~ Juror David R. Hanlon

1st Place
"Swing"
Jennifer Weigel

2nd Place
"Faust Park Barn"
Beth Goyer


Third Place
"Light of One"
Aunia Kahn

Honorable Mention
"Splendid Host"
Beth Watson.


Honorable Mention
"Abandoned"
by Vicky Overman

Honorable Mention
"Highway to Heaven"
Mark Hertich.

Honorable Mention
"Aspen Frost"
Marcia Gay

Honorable Mention
"The Stare Down"
Beth Watson


People's Choice Award (Tied)
"Highway to Heaven" by Mark Hertich


People's Choice Award (Tied)
"Fantasy" by Carolyn Schlueter
About the Juror:
David R. Hanlon is a Missouri native and has been a practicing photographer for 25 years. The images he has created during this time have concentrated on the characteristics and issues of landscape, architecture and portraiture. From 1990 - 2001 Hanlon was the chief photographer of the archaeological excavation at Tell Tuneinir in Syria, displaying and having his work published in venues throughout the United States and the Middle East. His photographs are in the collections of the Museum of Modern Art, the University of Kentucky Museum of Art, and numerous private collections. Hanlon is a Professor at St. Louis Community College, where he leads instruction in photographic art and history at the Meramec campus. He has exhibited his photographs both regionally and nationally for the past thirty years, and is active in writing about the history of the medium. His new book, Illuminating Shadows: The Calotype in Nineteenth Century America, will be published in 2013.
Learn more about Juror David R. Hanlon on his website.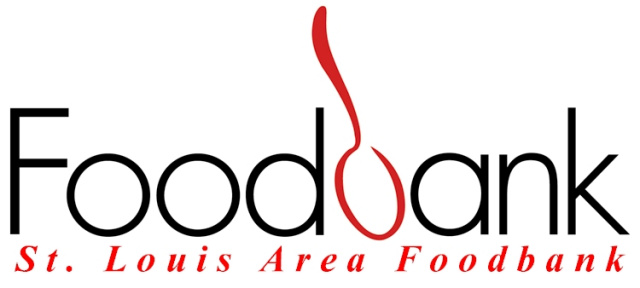 Thank you to everyone who donated to our Second Annual Food Drive! We were pleased to have three barrels full of food to donate to the St. Louis Area Foodbank!
Learn more about the St. Louis Area Foodbank and how you can help!

For a list of the 35 best items to donate, click here.
The images contained on this site are copyrighted by the artists
and cannot be downloaded, copied or used without written permission.
Framations Custom Framing & Art Gallery ~ 218 North Main Street ~ St Charles, Missouri 63301 ~ (636)724-8313