Upcoming Calls for Entry


Monochrome III (all media)
Nov 15, 2019 - Jan 9, 2020
Entries Due: Nov 8 - 10
(more info)

An all media juried exhibition Exploring Values/Shades of one Color
Here we are focusing on artwork following the theme "Monochrome", which in this case refers to work that is at least primarily monochromatic, visually including shades of one color. This can be any color, not just grayscale. Artists are encouraged to explore the theme in a way that suites their vision and their work.
Josie's Sitting Room, Havana, Cuba Digital Photograph by Beth Goyer.
First Place, Monochrome II (2015)

---
Beyond the Lens XIV (annual photography exhibition)
Jan 17 - Feb 27, 2020
Entries Due: Jan 10 - 12
(more info coming soon)
An exhibition of photographic works in all disciplines.
Reflection – Little Femme Osage Creek Photograph on Metal by Dennis McCarthy.
First Place, Beyond the Lens XIII (2019)
---
In Response (all media)
March 6 - April 16, 2020
Entries Due: Feb 28 - March 1
(more info coming soon)
In compiling our thoughts towards exhibit themes, we often turn to interesting verbiage that inspires imagery. Now we offer that form of inspiration to artists. We ask that you share artwork inspired by words in any form. Perhaps a quote, a passage from literature, a newspaper article, a favorite poem? How do words inspire your thoughts, your creation, your passion? How do you respond? Artists are asked to provide the text, along with the source to credit those words. Open to all media.
---
Brilliant Color (all media)
April 24 - May 28, 2020
Entries Due: April 17 - 19
(more info coming soon)

An all media juried exhibit of work focusing on the power and significance of color in imagery.

The hue, saturation and intensity of color determine its overall feel or impact. Here, we ask artists to focus on the power and significance of color in their imagery. Color can be brilliant in either its vibrancy or its methodical use in the work. Use of color should be the focal point. Will it be bold or subtle? Warm or cool? Calming or exciting? Use color to speak volumes!
Flowers in the Studio Oil on Canvas by Annie Scheumbauer. First Place, Brilliant Color (2018)
---
---
Other local opportunities:
An Idea of Order

@ St. Louis Artists' Guild
November 15 - December 28, 2019
Submission Deadline: September 27 at 11:59pm
The title of this exhibit is inspired by the poem "An Idea of Order at Key West" by Wallace Stevens. Artists have employed mathematics to bring visual harmony to our surroundings with tools such as the golden ratio, perspective and grid systems. From the intricate symmetry of Islamic tile design, to the measured drawings of Agnes Martin, mathematics can create visual harmony and give a sense of order to what appears to be chaotic.
An Idea of Order seeks work in all media that employs systematic, structure, number, pattern, and shape as an inherent component of expression. Artworks that are concerned with the logic of shape, quantity and arrangement as organizing principles are appropriate, as well as works that are related to sequence, timing and movement.
---

Would You Love Me As A Pet

@ Soulard Art Gallery


October 11 - November 9, 2019
Entry Deadline September 29, 2019
Companion animals fill our lives with friendship and devotion, while animals in the wild inspire us with their natural beauty. Get creative and give a voice to those who cannot speak for themselves.
---
Heaven and Earth

@ Art St. Louis


January 11 - February 12, 2020
Entry Deadline October 22, 2019
This juried exhibition will feature artworks that are inspired by or are about heaven and earth, heavenly bodies & visions, including earth, heaven, the skies, limbo, paradise, hell, and more. All explorations & interpretations of this theme are invited. All media, styles and techniques encouraged.
---



Comfort & Joy

@ Foundry Art Centre



December 20, 2019 - January 24, 2020
Entry Deadline: October 28

, 2019



Coinciding with the holiday season and New Year, Comfort and Joy asks artists for work reflecting happiness, serenity, and peace. Open to all media, this exhibition will be a relief from the hectic nature of year's end, and a warm welcome to the new decade.
---

Ongoing: Paul Artspace Residency Program
(more info)
Paul Artspace serves as a platform for creative exchange and impact. It is located on a beautiful and serene six acres in north St. Louis County. Since opening in July 2013, Paul Artspace has hosted more than 70 local, national, and international artists, writers, and curators in various stages of their careers. Selected applicants are provided housing and studio space for a period of 1 to 3 months. Residents enjoy a private room, private studio space, communal kitchen and bath, and access to the tool room, wood shop, library, and etching press. The facilities at Paul Artspace permit for up to 3 individuals to work and live on the property, and this scheduling occurs on a rolling basis.
---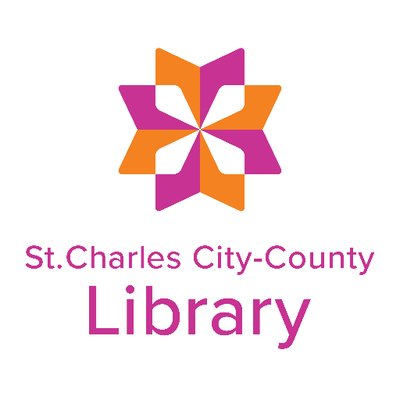 Ongoing Display opportunity at the Kisker Road Library
There is a space available for artists to exhibit their work on a monthly basis at the Kisker Road Library. This opportunity is available to residents of St. Charles County. Please stop in the library to see the space or contact the Branch Manager the number below:
Kisker Road Branch Library (St. Charles County Library District)
1000 Kisker Road, St. Charles MO 63304 Contact: Diana Tucker, Branch Manager @636.926.7323 ext 2851