Featured Art Exhibitions

Simple Treasures III
Exhibition Dates: Oct 21, 2023 - January 13, 2024
Show and sale of art giftably priced for the holidays.
Artwork giftably priced under $100.
More Information

Guest Artist:
Coleen Breen
Exhibition Dates: Oct 21, 2023 - January 13, 2024
Meet the Artist Event:
Saturday, Nov 4th, 2023 1-2pm
More information
Memorial Showing
The Photography of Ron Edwards
Exhibition Dates: Oct 21, 2023 - January 13, 2024
More information
---
Love Art? Watch Framations YouTube channel!
Subscribe and get notifications when new videos are released!
Artist interviews, exhibition videos, demostrations, framing tips and more!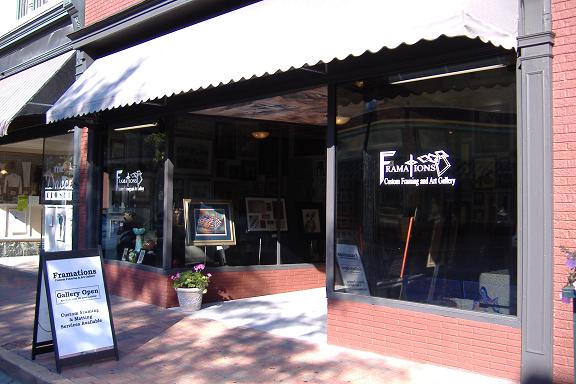 Framations Custom Framing & Art Gallery offers friendly and affordable custom framing & matting services. With over 600 frame samples to peruse, you'll be able to find the perfect frame to fit your space. We strive for the absolute best customer service! As a gallery, we work with artists from the St. Louis region, focusing on personal service and representation. We offer group, juried and solo exhibits in addition to representing more than 15 resident artists on a regular basis.
Stop by the galllery to see our current exhibits!
Beyond the Lens XVII

Did you miss seeing an exhibit at Framations?

People's Choice Award
Brilliant Color III Exhibition
Sunrise, Sunset
Acrylic, mixed media diptych
by Karen Rosewell
When you need something
created just for you...
Commission one of our
resident artists to create
the perfect piece of art for you!
FInd out more